【公司簡介】
We are a world leader in innovative memory solutions that transform how the world uses information. For over 45 years, our company has been instrumental to the world's most significant technology advancements, delivering optimal memory and storage systems for a broad range of applications.
【產業類別】
【薪資福利】
NTD$44,000/ monthly (Engineering dept.)

【實習地點】
【實習期間】
【學歷要求】
Post graduate student from 1st year to 2nd year / Year 4 college student to post graduate
-PMO WD Engineer

(Program Management Office, Workforce Development
Familiar with English for bi-lingual subtitle development

Bonus if be familiar with Adobe Premiere Pro and Camtasia
Understand what workforce development is.

Learn how to take and to edit the video to initiate an eLearning.

Participate in equipment hardware and maintenance training to take the video

Transform

a classroom training to an eLearning
-PMO BP/Cost Engineer
(Program Management Office, Business Plan/Cost)
Ability to design website / tableau with sensitivity to user interaction.

Good organization skills to digest broaden industry information and convert to profound articles.
Build up PMO & BP website/ tableau for information transparency.

Structure BP newsletter & research DRAM supplier / customers industry news
-PMO SIC E
ngineer

(Program Management Office,
Site Inventory Control)
Good interpersonal communication skills

English Skills needed

Team work needed

Good Analytical and problem solving skill

On Call support duty needed

Good MS Excel and database skills
Coordinate projects with several different departments and supply chain planners

Apply industrial engineering concepts to product management and production planning.

Work with management team to develop applications to monitor and continuously improve product delivery metrics.

Identify opportunities in on time delivery and create innovative solutions.

Automate communication processes to reduce variability and improve efficiency.

Participate in the creation, maintenance, improvement, and training of: software, reports, and metrics used by Site Inventory Control, Production and Engineering.

Benchmark Fab performance against other Fab sites

Work closely with the production leadership teams to address opportunities/ issues as they arise.
-IT Software Engineer
Bachelor's/ Master's Degree in Computer Science, Information Management or equivalent programming experiences, certifications will be considered.
Experience in the following areas:

✓Backend Languages: .NET C#, C/C++, Java, Python, Perl, Unix Shell scripting

✓Frontend Languages: JavaScript, Angular, HTML5, AJAX, and CSS.
✓OS: Linux (preferred); Windows(secondary)
✓Web Servers: ASP.Net core, Apache, Tomcat
✓DevOps: Jenkins, Octopus, Azure DevOps
We will configure, develop, maintain and support Micron and third-party applications to provide the best solution that creates business value while at the same time minimizing the negative impact through defects, downtime, or performance degradation.



✓

Requirement interview with internal customer to understand the needs from users and come out system solutions.



✓

Design automated workflow and build up data visualization dashboard to improve work efficiency and increase productivity.
【應徵方式】
STEP 1: Scan the QR code and fill in the survey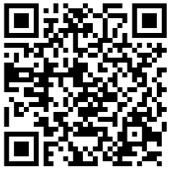 STEP 2: Search & apply "2024 intern" on Micron website ​